Funding is a key concern for every think tank due to how it affects its sustainability, the people that are part of it, the type of research that is conducted, as well as the potential for having real policy influence. Even though there is an ample offer of capacity building activities that focus on how to do effective fundraising, little has been done in terms of systematizing diverse existing funding models, along with their implications and consequences on think tanks' performance, relevance, identity and sustainability.
Many think tanks increasingly recognize that their current funding models can have consequences (especially in terms of their weaknesses) in their ability to continuously produce high quality research that is relevant and useful within their policy environments. There is also increasing interest from think tanks in understanding how to develop or strengthen domestic support for their work, often recognising that they rely too heavily on international cooperation or on conducting isolated projects under a consultancy model.
However, very few organisations and individuals in developing countries can allocate resources (time and funds, especially) to produce and/or discuss existing knowledge on these issues. Thus, this course systematizes what is known about the funding models that currently prevail in the South and analyses its implications and consequences so as to provide participating think tanks with better evidence to support key decisions regarding their identity, sustainability and relevance.
Please note that in order to deliver this course we will have to wait for a minimum number of participants to sign-up. You will be asked to register now (if you are interested) but will be invoiced once the minimum number of participants has been reached. This is not a free event (even if the Eventbrite registration page suggests otherwise); On Think Tanks is a not-for profit initiative and we want to make sure it is sustainable and able to offer this and more courses for a long time to come.
Objectives
The general objective of this course is to help think tanks reflect on their own funding model and learn from alternative experiences in order to strengthen their long term sustainability. More specifically, the course has three objectives:
Raise awareness on the different ways to create and use funding
models, including their organisational and personal implications
Introduce innovative ideas and practices to better manage
different funding models
Co-develop new knowledge on funding models of think tanks
to inform discussions and decisions at organisational level
Who is this for?
This long course is for leaders and fundraisers of think tanks and research organisations interested in reflecting on their own funding model and learning from different experiences in order to strengthen their long term sustainability. Researchers with management responsibilities and core staff of think tanks working closely with operational or strategic aspects of funding will also benefited from the course.
Outline
The long course on Re-thinking funding models consists of:
Six modules addressing key funding an sustainability aspects
An e-learning platform with forums to share comments, experiences and questions with the trainers and other participants;
An online library with curated resources on funding models;
Four webinars facilitated by Vanesa Weyrauch and Leandro Echt;
The delivery of two practical exercises to apply the lessons learned to your organisation and which will receive personalised feedback from the trainers.
Curriculum
The course will address the following topics and issues:
 Module 1: Funding for think tanks. General considerations. What is a funding model? Different types of models. Basic and alternative models. Implications on research, policy influence and communications. Where do you fit? Evaluating your policy and funding environments.
Module 2: Strategic fundraising. Why is it important? What does it mean to be strategic? Knowing how to do it. The roles of the fundraising person/unit. Centralized and decentralized fundraising schemes. How to generate adequate incentives. Managing donors' expectations.
Module 3: Developing new sources of funding. Why is it important? How to start. Potential avenues for generating new income: advantages and risks/costs. Policies and strategies to soundly manage the diverse sources of funding.
Module 4: Local philanthropy. Why is it important? What are its costs/benefits? How can it be promoted? Conventional channels/activities to raise local funds. Using digital channels. Creative ideas.
Module 5: Funding allocation. Key criteria usually applied. Investing in the institution. Investing in research and policy influence. Implications of different budgeting schemes. Investing in Human Resources.
Module 6: Accountability (including transparency and sustainability). What do they mean? What is feasible? Who is leading in transparency and why? Which are the recommended steps to increase transparency and strengthen sustainability? Practical examples.
The trainers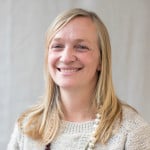 Vanesa Weyrauch: Vanesa is co-founder of Politics & Ideas, a think net focused in the interaction between research and policy, and Associate Researcher at CIPPEC, Argentina. She has worked in the policy and research field for the past 14 years, especially with think tanks in Latin America. She has created several online courses on topics like policy influence planning, designing policy relevant research agendas, funding models, research communications and monitoring & evaluating policy influence addressed to think tanks in Latin America, Africa and Asia.
Vanesa has recently developed and implemented an online course to help policymakers promote the use of research in policy. She also works as mentor with several think tanks in developing countries, particularly in communications, policy influence, funding and monitoring and evaluation. She has evaluated different policy influence projects/programs/organisations (for example, the Think Tank Initiative´s Capacity Building Phase 1).  She has worked as Institutional Development Director at CIPPEC (a leading think tank in Argentina) from 2002-2006 and then created and led the Policy Influence program in this think tank. She has authored several papers and handbooks.
She holds a BA in Social Communications from Universidad Austral (Argentina) and a Certificate of Special Studies in Management and Administration from Harvard University.
Leandro Echt: Leandro is the General Coordinator of Politics & Ideas, Coordinator of the On Think Tanks School and Editor for Latin America at On Think Tanks. He works on the policy and research field, engaging with think tanks, NGOs, and public agencies interested in linking evidence with public decisions, especially in developing countries, through a mix of capacity building, mentoring and consultancy activities (such as evaluation of programs and organizational assessments), complemented by research initiatives.
He was the Coordinator of the Influence, Monitoring and Evaluation Program at the Argentinean think tank Center for the Implementation of Public Policies promoting Equity and Growth (CIPPEC). Leandro has a MA in Public Policies and Development Management (Georgetown University and Universidad de San Martín), Diploma on Evaluation of Public Policies, and BA in Political Science and Professorship of Political Science (Universidad de Buenos Aires). Currently based in the United States.
Cost
The long course costs GBP 450.00.
---
Early bird registration fee for the course is GBP 400.00 (only for the first five registrations).
If you get one more person to sign-up we will offer you another 10% discount.
---
Because of the complexity of the course delivery, we will have to wait for a minimum of 15 participants to join.
Therefore, if you wish to take the course please register below. We will invoice you as soon as we meet the minimum number of participants.
---
One half-scholarship is available for each long course (recipients would only have to pay GBP 225.00). If interested, please email us at [email protected] and we will share specific guidelines for you to apply. Please only apply for a scholarship if you can't afford the tuition.
---
Join the course by registering below through Eventbrite.
Before signing-up, review our Terms and Conditions.
Check out other Courses in the Evolving Think Tanks Series.