Register for the short course, Strategic governance and management for think tanks, starts 1 November.
Faced with an increasingly difficult funding and political environment think tanks need to take a closer look at how they are governed and managed. Are they capable of making the most of the resources they have at hand? Are they agile enough?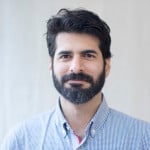 Enrique Mendizabal, trainer
---
The On Think Tanks School offers series of short and long courses especially tailored for the think tank community.
These courses draw from over a decade of research and practice from experts in the role of evidence in policy, think tanks, and civil society organisations.
The series has been put together by Vanesa Weyrauch, Director of the On Think Tanks School, and co-founder of Politics & Ideas.
Check out the Evolving Think Tanks Short Course Series 2017
This year, the series includes 7 short courses:
Check out the Evolving Think Tanks Long Course Series 2017
This long course series includes 4 courses:
Re-thinking think tanks' funding models
Monitoring, evaluation and learning about policy influence: how to get some certainty amidst all the complexity
Doing policy relevant research
Communicating for policy impact
Sign-up to the Evolving Think Tanks Short Course Series 2017. Learn more about individual courses and sign-up via Eventbrite.

Is this for you? How much does it cost? Can I join as part of a team? Find the answers to these and more FAQ.