The School for Thinktankers is an opportunity to learn about the many dimensions of think tanking and to strengthen and prepare for leadership roles. The School began in 2017. It's a one-week programme taught by current and former think tank directors and expert practitioners.
After completing the School, participants join our alumni network. Each year, members of the network join us at conferences, publish articles on the OTT platform and go on to be School trainers or to partner with us on OTT consulting projects.
Previous editions of the School:
2023 (in Brussels, with Bruegel, the European Policy Centre, and the Centre for Africa-Europe Relations)
2022 (online)
2021 special edition (online with Grupo Faro)
2021 (online)
2020 (in Geneva, with foraus and the Think Tank Hub)
2019 (in Geneva, with foraus and the Think Tank Hub)
2018 (in Geneva, with foraus and the Think Tank Hub)
2017 (in Geneva, with foraus and the Think Tank Hub)
School for Thinktankers 2023 (Brussels)
Alma Kurtovic – Partnerships and Project Manager, Bruegel
Alma, a Croatian citizen, joined Bruegel in September 2014. As a member of the development team, she is responsible for securing sustainable sources of income (from private foundations and other private partners) and for developing strategic partnerships and collaborations with different stakeholders (think tanks, academia, public institutes) in the scope of research projects. Alma oversees the development and design of projects, manages the execution of awarded projects and reporting thereof. Her portfolio includes projects in areas such as inclusive economy, future of work, climate and energy and health economics. Before joining the development team, Alma worked as Executive Assistant and supported former Director Guntram Wolff and Deputy Director Maria Demertzis in their day-to-day activities.
Alma holds a Master's degree in French language and comparative literature from the University of Zagreb and a Master's degree in management from the VUB University in Brussels. She is a Certified Associate in Project Management (CAPM) by the Project Management Institute, and she speaks Croatian, English and French.
Amber Brittain-Hale – Doctoral Program in Global Leadership and Change, Pepperdine University
Amber is an experienced policy advisor and doctoral candidate. She attends Pepperdine University Graduate School of Education and Psychology's Global Leadership program. She is currently moving forward in her dissertation, which explores leadership psychometrics, foreign policy, leadership communication, and social media paradigms.
Amber's areas of expertise are governmental relations, governance and ethics, public affairs and strategic communication, foreign policy, social media communications, stakeholder affairs, linguistic analysis, digital ethnography, and qualitative research. She has a Bachelor's degree in International Relations from Brigham Young University and a Master's degree in International Relations from the University of San Diego.
Ana Luisa Silva – PhD Candidate, Development Studies, Universidade de Lisboa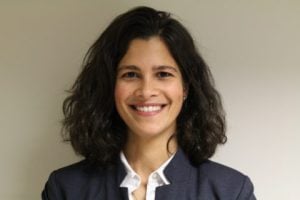 Ana Luísa is a PhD Candidate in Development Studies at ISEG – Lisbon School of Economics and Management, Universidade de Lisboa, Portugal. For her PhD dissertation, she is researching innovation in international development from an organised civil society perspective. She has worked for over 10 years with development and non-governmental organisations in Madagascar, Mozambique, Nigeria, Portugal and the UK.
She has a background in international relations and political science and holds an MSc in Development Studies from the London School of Economics and Political Science (2009). She is also the co-founder of Oficina Global, a Portuguese-speaking initiative that produces and disseminates knowledge about the many actors working towards global change.
Anahide Pilibossian – Vice President of Strategy and development, Applied Policy Research Institute of Armenia
Anahide is Vice President of Strategy and Development of the Applied Policy Research Institute of Armenia (APRI Armenia). She moved to Yerevan, Armenia from London, UK, where she worked in the European public policy team at BlackRock, the leading investment management company. At BlackRock, Anahide engaged with policymakers in the EU, member states and the UK. She also engaged intergovernmental organisations to relay the perspective of the end investor on financial regulation, including on climate finance and corporate governance.
Before joining BlackRock, Anahide worked in a business-orientated and London-based think tank, Tomorrow's Company, as Research and Policy officer. She speaks five languages and enjoys being immersed in different cultures. Anahide completed an MSc in Comparative Politics – Politics and Markets from the London School of Economics (LSE) back in 2009. In 2008, she earned a Master 2 Recherche in International Economic Law from Paris I Pantheon-Sorbonne.
Awa Dia – Monitoring and Evaluation Manager, Initiative Prospective Agricole et Rurale, IPAR
Awa works at the Initiative Prospective Agricole et Rurale (IPAR) as a Monitoring and Evaluation Manager. She has more than 5 years of work experience, particularly in consulting firms.
She holds a Master's degree in International Business from Kedge Business School in Bordeaux.
Coy Griffin – CEO & Fashion Technologist, Your Own Creativity (YOC LLC), and Operations Director, Council for International African Fashion Education

Coy is a Fashion Technologist, author of 'Leveraging Tech', contributing author of 'Fashion Marketing in Emerging Economies' and a TEDx speaker. She is the founder of the creative technology consulting company, Your Own Creativity (YOC). She serves as Operations Director of the Fashion Education Group, which is the holding company for the Council for International African Fashion Education (CIAFE). She is also on the advisory board at Long Island University for Fashion Merchandising and Management and is a guest lecturer with experience teaching at Virginia State University and the London College of Fashion.
She holds a BSc in Data Analytics from Clarkson University. Her company, Your Own Creativity (YOC), consults fashion brands on the right way to use technology and analytics to grow their business. Prior to establishing YOC, she worked with Nike, Black Girls Code, IBM, Johnson & Johnson and a variety of Fashion Technology startups.
Elisabeth Hege – Senior Research Fellow, Institute for Sustainable Development and International Relations, IDDRI
Elisabeth is a Senior Research Fellow and Policy Analyst at the Institute for Sustainable Development and International Relations (IDDRI). She is passionate about the interface of development and climate policies. She has worked extensively on research relating to the implementation of and alignment with the Sustainable Development Goals (SDGs), including through national budgets and recovery plans. Since 2021, she has been coordinating the Africa-Europe think tank platform UKAMA, which aims at advancing the Europe-Africa dialogue on sustainability transformations.
She graduated from SciencesPo Paris with a degree in international development and previously studied political science and economic science at the University of Heidelberg in Germany.
Emmanuel Baba Aduku – Master of Public Policy (MPP), Willy Brandt School of Public Policy
Emmanuel is currently a Master of Public Policy candidate at the Willy Brandt School of Public Policy, University of Erfurt. At the Willy Brandt School, he specialises in international and global public policy and development and socio-economic policy. Emmanuel has professional experience in Germany, Nigeria, Ghana and South Africa. His professional interests are public sector reforms, democratic institutions strengthening, and building state capability. He has developed skillsets in programme management, policy research, and advisory, strategy, and technical writing.
Emmanuel has consulted for the African Union Pan-African Parliament (Committee on Rural Economy, Agriculture, and Natural Resources); the Edo State Skills Development Agency, and the Edo Innovation Trust Fund, where he was instrumental in developing policy frameworks that led to the creation of these organisations. Emmanuel is a recipient of prestigious early career fellowships such as the DAAD Helmut Schmidt Programme scholarship (2021); Policy and Legal Advocacy Center Legislative Internship (2018); Mandela Washington Fellowship (2017) and the Young African Leaders Initiative (YALI) West Africa Fellowship (2016), both in public management.
Fahad Saleh Almeniaee – Director of the China & Far East Unit, Center for Research and Intercommunication Knowledge, CRIK
Fahad is the Director of the China and Far East Unit at CRIK in Riyadh. He is interested in research pertaining to China and world affairs. He has presented several peer-reviewed papers and a book on the future of Saudi and Chinese relations under the Belt and Road Initiative.
Farhan Alenezy – Researcher, Centre for Research and Knowledge Intercommunication (CRIK)
Farhan is based in Riyadh and works as Researcher at CRIK. He holds a Master's degree in Futures Studies from Tamkang University in Taiwan.
Frederica Brooksworth – Executive Director, Council for International African Fashion Education
Frederica is a British-Ghanaian academic, researcher, strategist, editor and author. She serves as Executive Director of the Council for International African Fashion Education (CIAFE). Brooksworth is also the Director of IA Connect (Industrie Africa) and Regional Editor (Africa) for Bloomsbury Fashion Business Cases.
Frederica has taught at numerous universities and is a lecturer at the London College of Fashion, British School of Fashion, Hult International Business School, and Conde Nast College of Fashion and Design. She is a board member at BlueCrest University College. She is also the author of the forthcoming book 'Fashion Marketing in Emerging Economies'.
Georg Schon – Country Co-Director, Ashoka Austria & Program Co-Director, Ashoka Europe
Georg is a member of the leadership team of Ashoka Europe and co-leads Ashoka's global community programme. Prior to this, he worked for UN agencies across South-Eastern Europe, the Mediterranean and the Black Sea region on climate change and green economy. He also worked in Central America on human rights and environmental conflicts as a social entrepreneur and peace journalist.
He is passionate about building collaborations with the social entrepreneurship movement in Africa. Georg holds a Master's degree in Social and Political Anthropology from the University of Vienna, and an MSc in Renewable Energy Management from the Vienna University of Technology.
Isabell Wutz – Communications Officer, The European Centre for Development Policy Management
Isabell works as Communications Officer in ECDPM's outreach and impact department and is responsible for media relations and centre-wide communications. She has previously worked for a membership organisation dealing with European social and family policies, as well as in the European Parliament's press unit.
She has also explored the marketing world in a start-up as well as journalism with her involvement as Editor of the youth magazine Europe & Me. Isabell holds a Master's degree in Art, Media and Society from Tilburg University.
Jane Wanjiku Mariara – Executive Director, Partnership for Economic Policy
Jane is the Executive Director of the Partnership for Economic Policy (PEP) and is responsible for institutional development, fundraising and long-term sustainability, and delivery of all of PEP's commitments. Since taking on the role of ED in 2016, Jane has been instrumental in strengthening and diversifying both PEP's engagement with donors and partner organisations worldwide, as well as PEP's service offering.
Jane has over 30 years' experience in teaching, research, management, and resource mobilization. In addition to her wealth of executive, academic and research experience, Jane has also held numerous advisory roles, which have in turn made her a well-known figure in local, regional and international academic circles, as well as in government. She is currently the President of the African Society of Ecological Economists (ASEE), a member of the Central Bank of Kenya's Monetary Policy Committee, the German Institute of Global and Area Studies (GIGA) Advisory Board, and the Club of Rome's Earth4All 21st Century Transformational Economics Commission.
Kerlande Mibel – Founding President, Zwart Communication and the International Black Economic Forum
Kerlande is the founding president of the International Black Economic Forum (IBEF), which is the recipient of Startup Canada's 2018 Regional and National Award for Entrepreneurial Support. IBEF aims to be a laboratory for economic innovation in order to accelerate wealth creation in Black collectivities. Kerlande also started and manages Zwart Communication, a communication agency that specialises in multicultural marketing.
Prior to these ventures, she was a political advisor in the office of the mayor of Montréal for social development, social economy and youth issues. She has worked for more than ten years in economic development, employability and women's entrepreneurship. Among other things, she created and managed marketing programmes for women entrepreneurs and developed partnerships for the creation of a women's entrepreneurship fund.
Kerlande sits on many boards and forums and is currently a member of the International Women's Forum. She is interested in issues relative to economic development, international development, gender equality and social innovation.
Kerstin Schulz – Senior Project Manager, Policy Engagement and Partnerships, Robert Bosch Stiftung
Kerstin is Senior Project Manager at Robert Bosch Stiftung. She has been working for the foundation since 2013 and is responsible for its strategic partnerships with think tanks under the division 'Policy Engagements and Partnerships'. Prior to this, she managed the foundation's media and journalism programmes in Central, Eastern and Southeastern Europe within the department of International Relations in Europe and its Neighbours.
Kerstin has worked as Project Officer for a journalism programme initiated by the Foundation for German-Russian Youth Exchange and Goethe-Institute Russia. She holds a Master's degree in Contemporary European Studies and Russian Studies and a Bachelor's degree in Communication Science.
Monica Nadal Anmella – Director of Research, Fundacio Jaume Bofill
Monica was born and raised in Barcelona and studied Sociology at Universitat Autònoma de Barcelona. She also has an MPhil in Women's Studies from Trinity College Dublin (Ireland). She has been working at Fundació Bofill since 2002 in different positions. Currently, she was works as Director of Research.
Ndeye Fatou Mboup – Artificial Intelligence Expert & Junior Researcher, Initiative Prospective Agricole et Rurale, IPAR
Ndeye is passionate about the impact of technology on the world and has been recognised in many forums. She received the bronze medal at the Challenge Innovation Forum in Qatar, Africa vice- championship of ICTs, the first Miss Geek Senegal award, and the first Senegalese talent at the Africa Innovation Fellowship.
She is Junior Researcher and Artificial Intelligence Expert at IPAR, which is a space for reflection, dialogue and proposals for concerted agricultural and rural policies in Senegal and the West African region.
In addition to her professional experience, she also participated in training programmes as a young entrepreneur specialising in the creation of digital solutions. Her project, The Smart Granary, became nationally and internationally recognised as it allowed farmers to preserve their crops.
Olga Shirobokova – Lead of Knowledge, Ashoka Globalizer
Olga is a diplomat by training and committed the last decade of her career to supporting systems-changing social entrepreneurs at Ashoka. She has worked in various capacities in Ashoka's national, regional and global programmes – from the search for social entrepreneurs who become elected as Ashoka Fellows, launching the country office and co-developing a national support ecosystem for social entrepreneurs in the Czech Republic, to being a thought partner on systems change for 40+ Ashoka Fellows across Europe, Asia, Africa and the Americas. While she continues to support fellows, she co-leads the Globalizer's Systems Unit where she develops knowledge products for social entrepreneurs and the broader ecosystem.
Parallel to Ashoka, she provides systems thought partnership to foundations and social entrepreneurs from diverse countries and volunteers her time to advance waste management systems and environmental education.
Shoaib Timory – Senior Fellow, Center for Dialogue & Progress
Shoaib is a senior fellow at the Center for Dialogue and Progress, a civil society organisation established in Geneva with a focus on the situation in Afghanistan. He worked as the Deputy Permanent Representative of Afghanistan to the UN in Geneva between 2019 and 2021. He was the lead negotiator of the Group of 77 and China during the negotiations on the conference document of the United Nations Conference on Trade and Development in 2021. He has also worked in the Office of Government Affairs of Afghanistan, overseeing the legal affairs and the organisation of the cabinet of ministers. Prior to that, he supervised the sub-national governance portfolio of UNDP in Afghanistan between 2010 and 2016.
Since 2014, Shoaib has taught at the law department of the American University of Afghanistan. He has a Bachelor's degree in Law from Kabul University and an LLM in International and Comparative Law from George Washington University.
Tamara Plecas – Research Fellow & Assistant Director, Institute for Philosophy & Social Theory, University of Belgrade
Tamara is a Research Fellow and Assistant Director at the Institute for Philosophy and Social Theory, University of Belgrade. Before joining the institute, she spent five years (2017-2022) working at the Institute of Philosophy, Faculty of Philosophy, University of Belgrade, and seven years working as Teaching Assistant at the same faculty at the Department of Philosophy (2014-2021).
Teppo Puumala – Independent
Teppo is based in Stockholm and is currently working on a personal project related to climate change and leadership. He has 30+ years of experience in business, including leadership positions at Michelin's B2B business in Nordic countries. During this time, he became interested in sustainable mobility and environmental issues.
School for Thinktankers 2022 (online)
Abraham Rugo Muriu – Country Manager and Executive Director, International Budget Partnership, Kenya
Abraham has worked in the capacity of a leader, speaker and governance practitioner for the last 15 years. He engages in analysis, training and advocacy for better public finance management and service delivery in devolved systems. He has had the opportunity to work with diverse groups in Kenya, including the government.
Ade McCormack – Founder, Centre For Leadership and Disruption Readiness, United Kingdom

Ade is a former technologist who advises leaders on change and transformation. More recently, he established the Centre for Leadership and Disruption Readiness to help organisations and societies adapt to an unknowable future. He has written for both the CIO magazine and the Financial Times on leadership in the digital age. His experience spans four decades and forty countries. Ade has written a number of books, including 'Biz 4.0: An Anthropological Blueprint for Business in the Digital Age'. He has also lectured at the MIT Sloan School of Management on digital leadership and is an Associate at the Møller Institute, University of Cambridge.
Adelina Judith Gonzalez Estrada – Master's Student, Peace and Conflict Transformation, University 0f Tromsø, Norway, Mexico
Adelina is pursuing a Master's degree in Peace and Conflict Transformation at the University of Tromso, the Arctic University of Norway. Over the last eight years in Mexico, she has gained expertise in project management, particularly in monitoring and evaluation, managing and editing research, and overseeing and coordinating a portfolio of agricultural projects funded by both public and private donors. She was in charge of ensuring that CIMMYT and its donors were held to account by coordinating operations, providing accurate data to the media, and evaluating donor reporting systems.
She intends to establish a think tank that provides people with the tools to understand how their everyday choices can affect green-related crimes.
Ana Maria Sanchez Rodriguez – Think Tank Coordinator, CEMEFI, Mexico

Ana Maria is the Coordinator of Cemefi in Mexico. She is also an adjunct lecturer at the ALL Institute in Maynooth University. She has worked on human rights and social development at the federal and local governmental levels in Mexico. She was selected as an Inter-American Grassroots Development Fellow for the 2015–16 cycle and the Irish Research Council Marie Skłodowska-Curie Actions (MSCA) COFUND Postdoctoral Fellowship programme in 2017. She has explored scaling up good practices in Latin America, Africa and Southeast Asia with a focus on disability and gender.
She holds a Ph.D. in Public Policy from the University of Massachusetts, Boston and an MSc in NGO Management from the London School of Economics and Political Science.
Anna Powell-Smith – Director, Centre for Public Data, United Kingdom

Anna is a data scientist turned Founder and Director of a new UK campaign-oriented think tank, the Centre for Public Data. She is passionate about the power of data to improve the quality of public services and policymaking. Previously, she helped build Flourish, a successful data visualisation startup, and co-founded the DataLab (a cross-disciplinary research lab) at Oxford.
Annayancy Varas García – General Director, Early Institute, Mexico
Annayancy is the Founder the Director of Early Institute – the only think tank in Mexico that focuses on improving health, education, and the safety and protection of early childhood through public policy and advocacy. She is also the Founder of the law firm, Ética y Justicia S.C., where she developed skills in organisational strategy negotiation and public affairs, large scale conflict resolution, public policy, and the management of strategic teams. She is currently a columnist for El Financiero, an influential Mexican newspaper.
She holds a law degree from La Salle University in Mexico City and a Master's degree in Public Policy from the Leadership Institute in Washington, D.C.
Carlos Javier Rodriguez Cuellar – Education Specialist – Monitoring & Evaluation, UNICEF, Pakistan, Peru
Carlos is a development professional with more than 14 years of experience in strategic planning, programme management, monitoring and evaluation of policies, capacity building, knowledge management, and donor reports in national (Peru) and international contexts (Latin America, East and South Africa, Middle East and South Asia). He is a member of several national and international associations and networks working on monitoring and evaluation, educational research, and capacity building. His academic background is in sociology and political science.
Diego Moraes – Researcher, Sivis Institute, Brazil
Diego works as Researcher at Sivis Institute, where he develops research on democracy and the political culture in Brazil. During 2016-2017, he held a Visiting Scholar position at the the George Washington University's Institute for International Science and Technology Policy (IISTP). The scholarship for this position was granted jointly by the Fulbright Foundation and the Coordination for the Improvement of Higher Education Personnel (CAPES).
He has a Ph.D. in Science and Technology Policy from the University of Campinas (2019). He received his BSc in Social Sciences from the University of São Paulo (2012) and his MA in Science and Technology Policy from the University of Campinas (2015).
Giles Beswick – Head of Purpose, Vita Group, United Kingdom
Giles heads the 'Purpose mission' in a business he helped to lead and grow over the last twenty years. In 2019, he set up a corporate foundation to promote mixed-motive investments in projects that deliver social benefit and pursue virtuous stakeholder governance models. Subsequently, he started a project of his own which represents the type of venture he wants to support and promote through the foundation.
John Kinuthia – Senior Programme Officer, International Budget Partnership, Kenya
John works as Senior Programme Officer at the International Budget Partnership (IBP) Kenya. He leads IBP Kenya's public finance research and analytical work at a national level. He has done extensive research on Kenya's public finance system for evidence generation that IBP uses to provide technical support to civil society organisations and, in some cases, government agencies. Before joining IBP, he worked with Twaweza East Africa as Associate Analyst, where he helped to build the Kenya Budget Explorer, a centralised budget portal to improve citizens' access to budget information.
John holds a BSc in Physics from Jomo Kenyatta University of Agriculture and Technology (JKUAT), an MBA in Strategic Management from the Kenya Methodist University and a professional award on Decentralisation and Local Governance from SOAS University of London.
Julia Lindholm – EU Policy Advisor, Belgium
Julia is an EU Policy Advisor with 10 years of experience within the legislative institutions in Brussels. Her main expertise is in ensuring policy coherence and negotiating legislative dossiers. She is passionate to help stakeholders better understand and navigate the EU policy-making process. She is undertaking an Executive Master of Public Administration at the Hertie School.
Karla Valery Maco Palacios – Project Assistant, Institute for Democracy and Human Rights, Peru
Karla is a university graduate interested in research and evidence-based policies. Since graduating, she has worked on various research projects and belonged to research groups at the Pontifical Catholic University of Peru. In her current role, she combines her research knowledge and skills to design projects and build relationships with international organisations.
Malango Mughogho – Managing Director, Zenizeni Sustainable Finance, South Africa
Malango Mughogho is Managing Director of ZeniZeni Sustainable Finance Limited and has over 20 years of experience in banking and development finance. ZeniZeni Sustainable Finance aims to solve critical sustainability issues facing players in the finance sector in a wide range of development contexts.
Milica Anđelković Đoković – Research Manager, NALED, Serbia
Milica is Research Manager at NALED.She has more than five years of professional experience as a policy expert, researcher and big data analyst in the fields of public policy and public administration. She is experienced in mapping the business process of public procedures, identification of bottlenecks, and implementation of optimal procedures.
Mohamed Abdirahman Hassan – Managing Director, ISIR Think Tank, Somaliland
Mohamed is Managing Director at the Institute for Strategic Insights and Research (ISIR). He previously worked in international development and has more than ten years of experience in humanitarian development. His research interests are conflict transformation, international development, and political and security matters in developing countries. Mohamed holds a Master's degree in Peace and Development Studies and a Master's degree in International Relations and Diplomacy.
Muhammad Waqas Halim – Director, Center for Technology in Education, E-learn, Pakistan
Waqas is a think tank policy leader, an educationist and a futurist. Currently, he is working as Director of the Center for Technology in Education. He is passionate about the use of technology for social change, particularly, digital education. He has previously worked with the World Bank and the United Nations. Waqas holds a Master's degree in Public Administration from Columbia University and is part of the Fullbright Alumni.
Nick Buxton – Future Labs Coordinator, Transnational Institute, United Kingdom
Nick is an experienced Communications Consultant. He works as Editor and Future Labs Coordinator at the Transnational Institute. He focuses on issues concerning border politics, climate change, militarism and economic justice. He previously served as the Co-editor of 'The Secure and the Dispossessed – How the Military and Corporations are seeking to Shape a Climate-changed World' (Pluto Press, 2015).
Romina Farías – Research Director, CEMEFI, Mexico
Romina is a Research Director at CEMEFI. She is also a journalist and is interested in research concerning civil society organisations, civic participation, corporate social responsibility, and the use of data to improve social participation.
Sijuola Olanubi – Team Lead, Policy Commission Management and Support, Nigerian Economic Summit Group, Nigeria
Sijuola currently serves as Team Lead, Policy Commission Management and Support at the Nigerian Economic Summit Group. He is is passionate about public policy, development policy and macroeconomic issues in both advanced and developing countries. Sijuola has served in various consultancy positions, conducting research for a range of international development firms.
Sijuola holds a BSc and a Postgraduate Diploma in Economics from Obafemi Awolowo University, Ile-Ife, Nigeria. He also holds a MicroMasters in Data, Economics and Development Policy (DEDP) from the Massachusetts Institute of Technology.
Teddy Woodhouse – Senior Research Manager, Alliance for Affordable Internet, Web Foundation, United Kingdom
Teddy (he/him) is Senior Research Manager at the Alliance for Affordable Internet. In this role, he coordinates research projects, conducts analysis and research to support the organisation's mission, and uses the organisation's insights as evidence for policy change.He has co-authored a number of publications, including the 2018–2021 'Affordability Reports', the 'Costs of Exclusion', and 'From Luxury to Lifeline' (the organisation's first study on device prices in low and middle-income countries).
Teddy holds an MA (Hons) in International Relations from the University of St Andrews and an MSc in Global Politics (Global Civil Society) from the London School of Economics.
Thaise Kemer – Research and Impact Manager, Instituto Sivis, Brazil
Thaise is Research and Impact Manager at Instituto Sivis. She has a Ph.D. in Political Science from the Federal University of Parana, as well as a Master's degree in Political Science from the same university. She is also a qualified electrical engineer.
Valeria Gonzalez – Public Policy Coordinator, Early Institute, Mexico
Valeria works as Public Policy Coordinator at the Early Institute. Her work experience includes: involvement in the General Directorate of Gender Equality at the Ministry of Public Administration; involvement in the General Directorate of Studies, Promotion and Development of Human Rights; and adjunct Professor of the Chairs of Philosophy of Law and Human Rights at the Universidad Panamericana.
She has a Master's degree in Constitutional Law and Human Rights at the Pan American University, a Diploma on the Right to Non-Discrimination taught by the Institute of Legal Research at UNAM, and a Diploma in Results-Based Budgeting also by UNAM.
Valeria Mesia – Business Development and Fundraising Coordinator, Culture Solutions Europe, France
Valeria is currently working on the development of a young, independent European think tank dedicated to advancing cultural integration as a strategic axis of international relations. The think tank will also focus on integration policies and external action to tackle challenges in the 21st century. From a young age, Valeria has worked on the development of platforms promoting cultural policies in Peru. She has also consulted for the Ministry of Culture and the Ministry of Education. Valeria travelled to France in 2016 and obtained an advanced Master's degree in the Management of Cultural Organisations (Paris Dauphine University PSL).
School for Thinktankers 2021 (online)
Alya Almulla – Director of Longevity and Wellbeing at the Prime Minister's Office and Founder of Longevity Think Tank, United Arab Emirates
Alyaa Al Mulla is the Founder of Longevity, a newly established public policy Think Tank in the United Arab Emirates. She is also Director of Wellbeing and Longevity in the UAE's Prime Minister's Office.
As a policy maker, Alyaa leads a dynamic team in developing policies, programs and partnerships that support the UAE government's vision 2071; incorporating leading interdisciplinary research in behavioral science, neuroscience, positive psychology, mental health and human longevity.
Alyaa holds a Master's degree in Public Administration from the Harvard Kennedy School of Government (HKS), Harvard University. She is the Vice-President of Harvard Kennedy School Alumni Network in the UAE and a Fellow at the Center of Public Leadership in HKS. In 2018, she was invited to join the World Economic Forum's Future Council on Human Enhancement and Longevity. Alyaa enjoys volunteering, reading, travelling, meditation, being in nature and connecting with diverse people.
Amara Thitha – Senior Research Manager (Security Dialogue Program) at Myanmar Institute for Peace and Security, Myanmar
Amara Thiha is a Senior Research Manager for the Security Dialogue project at MIPS. He is also a non-resident Fellow at the Stimson Center in Washington, D.C. Before joining MIPS, he was the research manager at the Technical Secretariat Centre (TSC) of the Joint Ceasefire Monitoring Committee (JMC). Amara served as the person responsible for the organizational development of the JMC and the establishment of the TSC. He also served at the Myanmar Peace Centre from 2013 to 2016, where he supported negotiations over the Nationwide Ceasefire Agreement (NCA). He was involved in the drafting process from the beginning through its signing and helped establish the NCA's implementation bodies. A Yangon native, Amara Thiha is a Ph.D. candidate (ABD) at Coimbra University in Portugal and holds postgraduate degrees from Uppsala University and Orebro University in Sweden. He is also a 2017 Asia Foundation's William P. Fuller Fellow on conflict resolution.
Bojan Elek – Senior Researcher, Belgrade Centre for Security Policy, Serbia
Bojan has been a member of the BCSP team since 2013. Since the beginning he has specialised in European Union enlargement policy and Serbia's European integration, with a special focus on monitoring reform in the rule of law and security. He also has an interest in regional security cooperation and good neighbourhood policy, particularly regarding the reconciliation process between Belgrade and Prishtina. Through his engagement with several networks of civil society organisations, he is committed to familiarise citizens with public policy and contribute to greater public participation in decision-making. Bojan completed his undergraduate studies at the Faculty of Political Science, University of Belgrade. As a recipient of an Open Society Foundation scholarship he continued his professional development at the George Mason University, Virginia. He graduated with a master's degree in international relations and European studies at the Central European University in Budapest. He is currently undertaking postgraduate studies in public policy at the University of Edinburgh, on a UK Government scholarship through the Chevening programme.
Carlos Felipe Escobar Roa – Higher Education/Health Innovation Consultant, Afidro-Universidad El Bosque, Colombia
Husband of Lina, father of Sara and Silvia, I am passionate for my family and making the most to have some impact in life. I am a medical doctor, passionate about education and innovation and I've been involved in Higher Ed leadership roles for the last 20 years. Over the last few years, I have moved strongly towards innovation and entrepreneurship in Higher Ed and Health. Last year I set up and led the launch of the Innovation and Entrepreneurship Hub at Universidad El Bosque in Bogota, focus on Health and Ed-Tech innovation. I'm currently involved in the set-up, launch and growth of a Think Tank in Health for Colombia supported by Afidro (Colombian association of Big Pharma companies).
Caroline Mwongera – Global Leader, Policies and Institutions for Climate Action, CIAT, Kenya
Dr Caroline Mwongera is the Theme Leader of Policies and Institutions for Climate Action at the Alliance of Bioversity International and CIAT. Dr Mwongera has more than 10 years of experience as a thought leader in agriculture and climate resilience in sub-Saharan Africa. She is passionate about harnessing the power of science and technology for Climate Action.
ChamThaw Kyaw – Executive director, Pandita Development Institute, Myanmar
ChamTha Kyaw, Executive Director and co-founder of Pandita, has been involved in activities that aim to strengthen civil society and promote civic engagement in Myanmar. ChamTha has a decade of experience in overseeing and implementing 25 projects in partnership with 18 organisations. ChamTha is a tireless and dynamic organiser to engage and encourage pro-democracy activists and young minds to work hard and succeed in teamwork. He holds a degree from the Mandalay University (B.A. in History) after he studied at his hometown, Monywa, located north-west of Mandalay on the eastern bank of the River Chindwin.
Diego Bonomo – Executive Manager of International Affairs, Brazilian National Confederation of Industry (CNI), Brazil
Government and international affairs professional with 20 years of experience with public policy in business, business organizations and government agencies in Brazil and the United States. Result-oriented, fast learner, logical thinker and problem solver, combining strong research, management and advocacy skills. Extensive executive training in Europe (European Commission and the WTO), the United Kingdom (Cambridge University) and the United States (IDB, Georgetown University and Harvard University). Dedicated husband and father of a boy with multiple disabilities and a girl.
Diana Dalila Torres Obregón – Professor and Researcher, Universidad Nacional de Ingeniería and Urbes Lab, Peru
I am a Peruvian urbanist focused on developing critical urban theory from the Global South. Currently, I am an assistant professor at Universidad Nacional de Ingenieria and senior researcher and director in URBES-LAB, Laboratory of Theory and Critical History of the City. I have participated and led research teams related to urban studies, specifically on issues related to the problems of the contemporary city: urban marginality and informality, socio-spatial segregation, public spaces, risk management and mitigation in the framework of urban planning. Work experience in the public sector on issues of urban renewal, urban development, urban and territorial planning.
Donald Housessou – Director of Operations, Centre D'Actions por L'Environnement et le Déceloppement (ACED), Benin
Donald Houessou is the Director of Operations of ACED. He coordinates the overall operations of the center and ensures that they effectively contribute to the achievement of the organization's mission. He has extensive experience in program management, research, and impact assessments in the areas of food and nutrition security, community resilience, common goods, fisheries, urban agriculture, and urban food systems. Donald has conducted several national and international consulting missions for multilateral organizations such as the World Bank, the United Nations Development Programme (UNDP), the African Development Bank (AfDB), and the African Capacity Building Foundation (ACBF). Donald is agricultural economist and is about to finalize his PhD at the Athena Institute of the Free University of Amsterdam, the Netherlands. His thesis focuses on the impact of urban gardening on food security and income as well as pathways for a successful development of urban agriculture in Benin.
Donia Jemail – Independent Consultant, Tunisia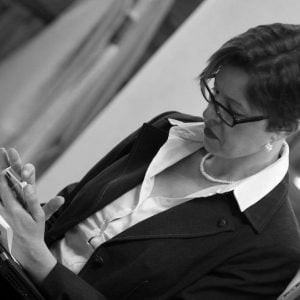 Donia Jemail is currently an independent consultant. She obtained her Masters in English Language from the Higher Institute of Languages of Tunis, followed by an MBA from MSB. Donia has 20 years of professional experience in the field of Communication and socio-economic development programs whether in government, non-governmental organizations or international financial institutions. Previously, she held the post of Communications Officer at the World Bank and Sr Communication Expert on a regional (MENA) policy dialogue program supported by the European Commission. Donia is also involved in community life as treasurer of the Be Tounsi Association for the promotion of Tunisia and its tangible and intangible heritage at the national and international level.
Felix Christian Haas – Managing Director, Progress Asia Consulting, Myanmar
Felix Haas is Managing Director of Progress Asia Consulting Co. Ltd. (Myanmar), a strategy consulting firm with a focus on public affairs, philanthropy, political risk and public-private sector cooperation in Asia. He has longstanding experience as an independent consultant to NGOs and the private sector in Myanmar and broader Southeast Asia. Key areas of his professional interest are private sector development, investment and industrial sector promotion, liberalization in trade in goods and services, effective public-private partnerships as well as conflict-sensitivity aspects in development programming and corporate projects.
Mr. Haas has worked with different government agencies including GIZ, organizations of the United Nations system, and the World Bank in the context of short-term consultancies related to economic reform issues in Myanmar and the region. Mr. Haas holds a M.Sc. in Industrial Engineering and Management from Technische Universität Berlin and a M.A. in General Management from Toulouse Business School and completed a professional certificate program as a Rotary Peace Fellow at Chulalongkorn University.
Jelena Pejić Nikić – Researcher, Belgrade Centre for Security Policy, Serbia
Jelena Pejić Nikić is researcher at the Belgrade Centre for Security Policy and PhD candidate and teaching associate in European Studies at the Faculty of Political Sciences, University of Belgrade. As of September 2019, Jelena has been coordinating the work of the prEUgovor coalition, gathering seven Belgrade-based CSOs in monitoring the fulfilment of political criteria and the implementation of reforms as agreed under Chapter 23 (Judiciary and Fundamental Rights) and Chapter 24 (Justice, Freedom and Security) of Serbia's accession negotiations with the European Union. Jelena has double MA in International Humanitarian Law and Human Rights Law and in European Studies. She is fluent in English and German and has basic knowledge in Spanish, French and Russian.
José Eduardo Rolón – Executive director, Causa Natura, Mexico
My area of professional development have been in public policy in the environmental, forestry and fishing fields. I have a Phd and Master in Science in Environment and Development Studies from the University of East Anglia in the United Kingdom, and a Bachelor of International Relations from the National Autonomous University of Mexico. I have nearly 20 years of experience working in design, analysis and advocacy in public policies in both civil and government institutions. I have been Director of Public Policy in Comunidad y Biodiversidad A.C., Director of Research in Public Policy and Institutional Analysis of the National Institute of Ecology, and Advisor to the Undersecretariat of Natural Resources of SEMARNAP. I received the National Prize for Social Research and Public Opinion from the Chamber of Deputies of Mexico for research work on Public Policies on Natural Resources in 2011 and 2014. I am founder and currently executive director of Causa Natura A.C., a Mexican civic organization dedicated to promoting better management of natural resources through applied research, the use of information and communication technologies, citizen collaboration and advocacy.
Khaing Khaing Win Thein – Head of Operations, Gender Equality Network, Myanmar
I completed a Master of Business Administration from the Yangon Institute of Economics in 2006 and I started my working experience in the commercial sector. I changed my career to NGO sector with PSI/Myanmar from 2014 to 2019 with a different position from Marketing Manager to Head of Business Support. I currently employ in the position of Head of Operation with the Gender Equality Network and participate in the women empowerment activities.
In addition to my full-time work, I was involved in the Social Enterprise Consultant Programme and Education for Entrepreneurs Programme with the British Council and Standard Chartered Bank/Myanmar during their project period. During the volunteer period, I also completed the Level 5 Certificate in Professional Consulting certificate from the Chartered Management Institute.
Luka Steric – Researcher, Belgrade Centre for Security Policy, Myanmar
I am a professional building my expertise in the fields of global and international affairs. As a researcher at the Belgrade Centre for Security Policy, I am responsible for conducting research, as well as formulating analyzes and proposals of practical policies in the field of international politics and security. I am also providing consulting services on the current state of affairs in the Western Balkans region. In collaboration with BIRN Consultancy, a policy consultancy based in Belgrade, I have developed the policy brief China in the Balkans, which provides an in-debt analysis of growing Chinese economic and political influence in the region.
Marcel Hadeed – Senior Project Manager, Robert Bosch Stiftung, Germany
I am a political scientist by trade and a generalist by nature. As a master of public policy with a background in international relations, I have professional experience in a federal ministry, various academic research projects, and a philanthropic foundation and honorary experience as program director of a Berlin-based grassroots think tank. I have a passion for involving young people in politics, particularly within international European politics.
Maria Ahmad – Direcor of International Relations, Centro de Estudios de la Realidad Económica y Social (CERES), Uruguay
I've worked as a journalist, communications specialist and development professional with BBC News, United Nations, International Growth Center and Saatchi & Saatchi. Academically, I hold a MA in Anthropology and currently pursuing a Poli Sci PhD. Currently, I'm a director at Uruguay's top think tank (CERES); a university professor; political analyst and researcher.
Marko Drajic – Advocacy and Project Manager, Belgrade Centre for Security Policy, Serbia
M
arko Drajić is an Advocacy and Project Manager at the BCSP since 2020. He is also a guest lecturer at DOBA Faculty of Applied Business and Social Studies in Maribor, Slovenia, and an independent communications consultant. He has worked as a project assistant at the European Fund for the Balkans, a communication manager with the Western Balkans 6 Advocacy Group and an advisor in the National Assembly of the Republic of Serbia. He is the initiator of several projects and initiatives related to youth empowerment, citizen participation and the EU integration process, and has also managed several political campaigns. His areas of expertise are lobbying and advocacy, online and offline communications and project management. He is the author of several research papers, as well as a book entitled, "Corporate Lobbying in the European Union". He is a graduate of international relations from the Faculty of Political Sciences, University of Belgrade.
May Zin Thaw – Researcher, Urbanize (Urban and Regional Planning Policy Institute), Myanmar
May Zin Thaw, founder of a local think tank group of researchers known as 'Researchers' Republic' based in Loikaw, Kayah State, and researcher at Urbanize (Urban and Regional Planning Policy Institute) in Myanmar. She's a dual master degrees graduate from United Nations mandated University for Peace, Costa Rica. Her specialization is in Sustainable Natural Resource Management and holds M.A. in Political Science (Global Politics) from Ateneo de Manila University, Philippines. Her favorite field in research areas are in political economy, land governance, decentralization, federalism and peace, sustainable development and tourism. Her works with several research institutes and local non-governmental organizations can be accessed online and several reports published.
Merewalesi Nailatikau – Senior Strategic Communications Manager, Australia Pacific Trainin Coalition, Fiji
Merewalesi Nailatikau has worked in print, radio and audiovisual media since 2003, based in Suva, Fiji, where she is works in development communications. She has served on the organising committee and as curator for TEDxSuva (the first TEDx event in the Pacific Islands), written for the Commonwealth Writers Blog and Climate Tracker, and is co-creator of the podcast Two Fishes.
Mma Ekeruche – Research Fellow, Centre for the Study of the Economies of Africa, Nigeria
Ms. Mma Amara Ekeruche is a Research Fellow at the Centre for the Study of the Economies of Africa (CSEA) and a columnist on Stears Business. She holds a Master's in Economic Policy from University College London (UCL), United Kingdom and a Bachelor's Degree in Economics from Kwame Nkrumah University of Science and Technology (KNUST), Ghana and her research interests are development economics, and macroeconomic and fiscal management.
Mohammad Affan – Acting Research Director, Al Sharq Forum, Turkey
Mohammad Affan is the acting director of Al Sharq Strategic Research, the coordinator of Al Sharq Program on Political Islam, and the managing director of Al Sharq Academia. A medical doctor by training, he holds a Ph.D. from the Institute of Arab and Islamic Studies, University of Exeter. Also, he obtained his MA degree in Comparative Politics at the American University of Cairo. His thesis was published in Arabic as a book titled: Wahhabism and the Brotherhood: The Conflict on the Concept of the State and the Legitimacy of Power. In addition, he holds a post-graduate diploma in Civil Society and Human Rights from Cairo University, a diploma in Political Research and Studies from the Institute of Arab Research and Studies in Cairo, and a diploma in Islamic Studies from The Higher Institute for Islamic Studies, Cairo. His research interests include Islamism and democratization in MENA region.
Myat Thet Thitsar – CEO, Enlightened Myanmar Research Foundation (EMREF), Myanmar
Myat Thet Thitsar is a co-founder and CEO of Enlightened Myanmar Research Foundation (EMReF), an independent non-profit research institute dedicatedly working on social research in the field of livelihoods, local governance, rule of law and justice and local parliaments. She completed her master's degree in international Relations from California State University, Fresno in 2008. She has experience leading studies such as World Bank-led Post-Nargis Social Impact Monitoring (SIM) which is a 10-year longitudinal study examining the impacts of cyclone Nargis on affected communities. She has conducted social risk and social impact assessments for projects led by Myanmar Ministry of Education and Ministry of Agriculture and Irrigation. She also has over two years of experience working on parliamentary research capacity building in Shan State Hluttaw in partnership with Parliamentary Center, Canada.
She also works towards enhancing inclusiveness in knowledge creation by providing research methodology trainings and organising creative collaboration work among people of different fields. She has experience of organizational management as CEO and Program Director at EMReF. She is currently an executive committee member of Global Research Network for Parliament and People (GRNPP) and is also one of the board of directors of a Myanmar NGO called Network Activities Group (NAG).
Nhusha Vu – Co-founder, OnCities, Belgium
I am an urban planner (MSc) and sociologist (BA) from Russian-Vietnamese descent. I completed my bachelor's degree in Moscow, Russia. I also did a one-year exchange programme in Xiamen, China. I got my MSc Degree from the University of Toronto, Canada. Subsequently, I worked for the United Nations in New York as a Programme Support Consultant, preparing the United Nations Conference on Housing and Sustainable Urban Development (Habitat III) and its outcome document – the New Urban Agenda. I was part of the team creating the Tomorrow.City Platform (under the umbrella of the Smart Cities World Expo Congress) and was in charge for Knowledge and Innovation part of the platform. Since 2018, I have been working on several projects with the Association of Southeast Asian Nations (ASEAN) as a consultant. The last one was the development of the Work Plan 2021-2025 for the ASEAN Agreement on Disaster Management and Emergency Response (AADMER). Besides my interest in cities, I enjoy acquiring new knowledge, I am currently learning Dutch and aiming to improve my piano skills.
Okpanachi Enemaky – Researcher, Centre for the Study of the Economies of Africa (CSEA), Nigeria
Okpanachi Enemaku works as a Researcher at Centre for the Study of the Economies of Africa (CSEA), a leading Economic Research Think Tank. Mr Okpanachi has 4 years of economic research and analysis experience and has made contributions to thematic areas such as Human Capital Development and Macroeconomics and Public Financial Management (PFM). He has worked on several research projects funded by both local and international partners such as the International Development Research Centre (IDRC), Nigeria Natural Resource Charter (NNRC), Research on Improving Systems of Education (RISE) in Nigeria.
Othman Almoamar -Y20 Chair and Research Lead at Misk Foundation, Saudi Arabia
Othman is 'Chair' of the Youth 20 (Y20) engagement group in 2020; the official youth platform and advocacy channel to the G20. He is also a research lead at the Misk Foundation where he conducts multiple research initiatives that aim not only to understand the challenges faced by young people, but also how young people can take the lead in solving them. He leads the development of the Global Youth Index that tracks youth development in 25 countries and manages the content creation of various white papers on topics relevant to young people, such as the future of work, youth leadership, and youth entrepreneurship. He holds his Bachelor's degree in Finance from Penn State University, and a Master's degree from Duke University.
Pamla Gopaul – Senior Programme Officer: Strategic Initiatives, African Union Development Agency, Nepad, South Africa
Mrs Pamla Gopaul currently serves as a Senior Programme Office for Strategic Initiatives within the African Union Development Agency-NEPAD and is responsible for the establishment of the Agency's Policy Bridge Tank.
From 2015 to 2019, Ms Pamla Gopaul, served as a Policy Officer and Senior Coordinator to the Chief Executive Officer, at the NEPAD Agency, in Midrand, Johannesburg and she was responsible for aligning the organization's strategic plan for effective programme implementation.
She held an important role as Senior Administrative Officer to the CEO, from 2006 to 2015 and during this time over a period of two years, the organisation had to be managed, without an officially appointed Chief Executive Officer. Through her diligence and passion, she enabled business continuity and transparency and was accountable to the African Union Governance committee and development partners.
Ramu Manivannan. Professor in Political Science, University of Madras, Chennai, India
I am a professor and socially engaged person associated with peace, education, justice and development issues. I have built a school for poor children in Tamil Nadu, India which is functional for over fifteen years now. I have also been associated with the refugee communities from Tibet, Myanmar and Sri Lanka with regard to their education and rights issues. I am currently engaged in building an indigenous knowledge centre for the rural people in southern India. I have also been associated with several academic, intellectual and human rights bodies in South and Southeast Asia. I had served as member of the International Governing Council and Executive Committee of the Nonviolent Peaceforce from 2002-2008. I am currently serving as Board Member of the Chennai Centre for Chinese Studies in Chennai, India.
Rawan Hammoud – Research Assitant, Al Sharq Forum, Turkey
Rawan Hammoud is a research assistant at Al Sharq Strategic Research Center. She holds an MA from New York University and a BA from the American University of Beirut. Her work focuses primarily on the socio-political transformations in the aftermath of the Arab uprisings.
Teresa Coratella – Programme Manager, European Council on Foreign Relations (ECFR), Italy
Teresa Coratella is the programme manager at ECFR's Rome office where her main focus of analysis is Italian foreign policy trends, Italy's role in Europe, Poland and Visegrad. She regularly contributes to the View from Rome series and her latest publication include "How to govern a fragmented EU: What Europeans said at the ballot box" published after 2019 European elections. Native Italian and Polish, she joined ECFR in 2011 and holds an MA in European Interdisciplinary Studies from the College of Europe with a focus on the EU as a regional actor.
Xavier Andrillon – Programme Manager, Solidaridad Brasil, Brazil
Xavier is an agronomic engineer. He holds an MSc. agricultural development and a Ph.D. economic development. He has sixteen years' experience in rural development projects, focused on helping farmers grow their business and become more profitable and resilient, while preserving natural resources. Xavier is a French citizen fluent in English and Portuguese, and proficient in Spanish.
School for Thinktankers 2020
Abraham Madero – Executive director, Early Institute Mexico
Abraham is a lawyer with more than a decade of experience leading teams. He specialized in Constitutional Law and Human Rights, and has experience working in the Mexican Federal Government. He is also an advisor in legal and parliamentary matters for social organizations, political parties, local governments, and legislators. He has published several papers on constitutional law, parliamentary law, human rights, federalism, and the criminal justice system.
Alba Gomez – Deputy director, strategic partnerships, European Council on Foreign Relations Venezuela, Germany
Alba is an International affairs specialist with long-standing experience supporting organisations in achieving their goals and maximizing their impact. She has an excellent understanding of EU policy developments and how to forge strategic partnerships with international actors. She has an academic background on international relations and diplomatic studies, with special focus and interest in fighting corruption.
Andrey Filippov – Executive director, DOC Moscow office Executive board member, Dialogue of Civilizations Research Institute Russia
Andrey Filippov is executive director of the DOC Moscow office and Executive Board Member of the Dialogue of Civilizations Research Institute. He implements research and policy programs by DOC Research Institute around the globe and facilitates "Policies, Institution and Progress for Global Inclusive Development" and "Infrastructure as the Backbone of Development" research programs. Actively participating in the DOC Research Institute and World Public Forum Dialogue of Civilizations since 2006, Andrey Filippov helped to bring to life more than 140 international projects, forums, and events, including Rhodes Forum, Schools of Intercultural Dialogue (in cooperation with UNESCO), task-force working group coordination in the framework of T20 (think-tanks engagement group under G20).
Anns Issac – Technical officer, Asia Pacific Observatory on Health Systems and Policies, India
Anns Issac is a health policy and systems researcher engaged in knowledge translation. She holds a PhD in Public Health and has over seven years of professional experience in the development sector. Currently, she is a Technical Officer at Asia Pacific Observatory on Health Systems and Policies (APO), India. She supports APO's programme of research and quality control of flagship products. Dr. Issac received a Netherlands Fellowship in 2016.
Ashley Nemiro – MHPSS advisor, MHPSS Collaborative, Denmark
Ashley Nemiro is a global mental health professional working as an MHPSS Advisor for the MHPSS Collaborative for children and families in adversity, hosted by Save the Children. She has over nine years of direct experience working in humanitarian settings with a focus on integrating mental health care into health, education, and protection services, developing supervision systems, and training and supporting staff on the use of scalable psychological interventions. Ashley started her career as a licensed family therapist and received her doctorate from North Carolina State University where she spent three years traveling to the Democratic Republic of Congo to conduct her dissertation research and run a non-profit alongside Congolese women. Ashley served as the lead Mental Health Technical Advisor for the International Rescue Committee's (IRC) health and violence prevention and response program working in the Syrian region, Europe and East and West Africa from 2015-2018. Before joining the MHPSS Collaborative, she worked as a consultant for Terre des Hommes, World Health Organization, IRC, and the Hebrew Immigrant Aid Society supporting the implementation of Problem Management Plus as a trainer, supervisor, and project manager as well as supporting the development of curricula for vulnerable children and adolescent mothers with perinatal depression.
Bell Ihua – Executive director, Africa Polling Institute (API), Nigeria
Bell is the Executive Director of Africa Polling Institute (API), an independent, non-profit, non-partisan opinion research think-tank; which conducts polls, surveys, social research, and evaluation studies at the intersection of democracy, governance, economy, and public life. Prior to this appointment, he worked for 7 years with Nigeria's Premier Public Opinion Polling firm, NOIPolls Limited, where he served as Chief Executive Officer (CEO); after holding the positions of Research Director & Chief Methodologist, and later Chief Operating Officer (COO). He led the organisation's niche Opinion Polling and Social Research practice between 2012 and 2017; consulting and managing several assignments across the public, private, development, and non-profit sectors, for donors and partners such as the World Bank, UK DFID, German GIZ, Japanese JICA, US Conflict Stabilisation Office (USCSO) amongst others.
Cailtlin McDonald – Digital anthropologist, Leading Edge Forum United States of America, United Kingdom
Caitlin is the LEF's resident Digital Anthropologist. She helps business leaders and teams learn to step outside their version of 'normal,' suspend judgment, and consider things from many different perspectives. This gives businesses the leading edge through boosting customer empathy, finding new solutions to old problems, and enriching the insight power of big data through multidisciplinary approaches. Recognised for her domain knowledge in qualitative methods like ethnography and participant-observation, Caitlin also spent six years at the quantitative coal face developing analytical models and designing dashboards for the world's largest collaboration and talent network for education professionals. Before that Caitlin earned her PhD by following dancers around the world and across the internet to learn how information flows for cultural bodies of knowledge like dance are impacted by technoscapes (the digital world all around us.) Caitlin's combined expertise gives her a uniquely balanced perspective for gleaning wisdom from the intersection between human imagination and digital systems. Caitlin is a trustee for Ellpha Citizen, a charity that leverages the power of data science and AI to create a more gender-balanced world, faster.
Cándido Pérez – Research Manager, Early Institute Mexico, Spain
Cándido is pursuing a PHD that focuses on the role of public policies on paternal involvement in early childhood. He is particularly interested in parental leaves as well as early childhood education and care centers for children under 3 years old. He is also a researcher in the Early Institute, a think tank that designs proposals to improve public policies related to care, education, and health of children in Mexico.
Carmen Valle-Trabadelo – Senior MHPSS advisor, MHPSS Collaborative, Denmark
Carmen Valle-Trabadelo, Senior MHPSS Advisor at the MHPSS Collaborative, is a psychologist with 15 years' experience in mental health. Initially focused in academia and research, she worked for Universidad Autonoma in Madrid, Cardiff University in Wales, and Universidad San Pablo in Madrid, where she reached the position of Head of the Psychology Department. In 2009, she started to combine the academic work with clinical work and services management, funding her own clinic, and setting up an innovative model of treatment of eating disorders. In 2011, after coordinating several collaborations between San Pablo and universities in Low and Middle-income countries, she decided to fully transition to development and humanitarian work. She worked with CBM in Sierra Leone for almost 5 years, supporting the implementation of Enabling Access to Mental Health and leading WHO's MHPSS response during the Ebola crisis. She then transitioned to serve as Global Mental Health Advisor for CBM, providing technical support and advice in 15 countries across South East Asia and Latin America, with a strong focus on Human Rights, Systems Strengthening, and Psychological Interventions. In her current roles, she advises on Advocacy, Innovations, and Research for Child and Families MHPSS.
Chinny Ogunro – Director of health research, Centre for the Study of the Economies of Africa, Nigeria
Chinny Ogunro is the Director of Health Research at CSEA. She is also the co-Founder and Managing Director of Africa Health Holdings, a healthcare investment, and operations company committed to delivering high-quality, low-cost health care across Sub-Saharan Africa. She is an advisory board member at Growth Capital—the private equity fund arm of CCHub, a Steering Committee member of the Africa Leadership Academy's Health Network, and serves on the leadership committee of MIT Solve, a global initiative of the Massachusetts Institute of Technology. Chinny holds a PhD in Health Management (Technology and Operations Management, Strategy) from the Harvard Business School, a M.A. in Health Management from Cornell University, and Bachelors degrees from Stanford University.
Chris Richards – Head of policy and public affairs, Institution of Civil Engineers, United Kingdom
Chris joined the Institution of Civil Engineers (ICE) as Head of Policy and Public Affairs in October 2018. He has responsibility for the transfer of ICE's insights and recommendations to political decision-makers, alongside supporting the Infrastructure Client Group with industry change initiatives. Previous roles include Head of Business Environment Policy at EEF, the manufacturers' organisation – where he was responsible for developing positions on infrastructure, devolution, and digital transformation. Other policy roles include stints at the Institution of Engineering and Technology and the Royal Academy of Engineering.
Claire Luzia Leifert – Head of Impact & Innovation Lab, German Council on Foreign Relations (DGAP e.V.), Germany
Claire Luzia Leifert co-founded and heads the Impact & Innovation (I&I) Lab at the German Council on Foreign Relations (DGAP). The I&I Lab is a learning and experimentation space for new approaches to policy advice and public engagement with international politics. We explore, develop, and share new think tank methodologies, develop training for Think Tankers and bring Think Tanks together to learn from each other and work on common challenges. Claire also heads the Goerdeler Kolleg for Good Governance, a one-year professional development program and network for public intrapreneurs from Eastern Europe. Before joining DGAP in 2015, she worked for two years at the Heinrich Boell Foundation as a project manager in the fields of social & health policy as well as education & science policy. Since 2006, she has been a freelance project manager and facilitator with a focus on democracy and active civil society, public sector innovation, and organisational development of NGOs and Think Tanks. Claire Luzia Leifert studied European Studies and International Relations in Maastricht, Montreal, Berlin, and Vancouver. She is an alumna of HPI School of Design Thinking and a certified adult education trainer.
Ekaterina Bessonova – Communications officer, Stockholm Environment Institute (SEI), Russia – Sweden
Ekaterina is a creative communicator, passionate about sustainability, and experienced in web and social presence. She is a communications professional specializing in sustainability science and policy. She leads the digital communications of the Swedish International Agriculture Network Initiative, SIANI, and carries out strategic communications for several research initiatives at the Stockholm Environment Institute, SEI. She holds a MSc in Sustainable Development from Uppsala University in Sweden and BA in Political Science from Saint-Petersburg State University in Russia.
Frédéric Maurer – Head of sales and business development, elblox, Switzerland
Frédéric studied electrical engineering at EPFL where he obtained a PhD in 2019. He is currently working at :elblox, an energy start-up that aims to ease the energy transition. In addition to the topic of energy, he is also interested in relations between Switzerland and the EU. In July 2018, he published a study within the GLP-lab in which he proposed concrete solutions for the reform of the accompanying measures for the free movement of persons (8-day rule).
Kaplu Soe Saw – Research associate, Another Development Policy Think Tank, Myanmar
Saw Kaplu Soe is Research Associate at Another Development (AD). He joined AD in March 2018. He has a BA in Social Studies from the Myanmar Institute of Theology. He has been involved in several of AD's policy research works: for example the decentralization and local governance in Karen State and Tanintharyi Region, which mainly focused on public communication and participation; as well as in the Yangon City Water Supply System and Green Spaces in Yangon.
Kohei Takahashi – Researcher/project leader, National Graduate Institute for Policy Studies, Japan
Kohei works for the National Graduate Institute for Policy Studies in Japan as a researcher and project manager with the aim of building relations with the public and private sectors. His research interests are think tanks, technology, innovation, startups from universities, etc.
Lamiaa Iraqui Houssaini – Senior legal counsel, AMETHIS (Pan-African PE Fund), Morocco & France
Lamiaa is a business lawyer aspiring to be a policy entrepreneur. She is currently senior legal counsel within Amethis, a pan-African private equity fund. Prior to joining Amethis, Lamiaa worked as a lawyer in the M&A department of several French and international law firms. Lamiaa specialises in legal and tax advisory services regarding investment operations in Africa. Lamiaa holds a Master of Management degree from SKEMA Business School and a Master in tax law from the University of Paris Dauphine. She is currently undertaking a PhD and researching the legal and tax framework of venture capital in French-speaking Africa. Lamiaa is the president of AJAM Network, an international network of legal professionals in business law for Morocco and a member of the Global Shaper Community (affiliate to the World Economic Forum). Passionate about entrepreneurship and innovation issues in Africa, Lamiaa founded an initiative called Legal'Up that aims to provide probono legal advice to startups by law students and aims to create links between law students and young entrepreneurs. Lamiaa is fluent in Arabic, French, and English.
Luciana Gama Muniz – Deputy director, Brazilian Center for International Relations, CEBRI Brazil
Luciana is the Deputy Director at the Brazilian Center for International Relations (CEBRI). She holds a Master's degree from the Social Sciences in Development, Agriculture and Society Program of the Federal Rural University of Rio de Janeiro (UFRRJ) and a bachelor degree in International Relations, as well as an MBA in Sustainability Management (Federal University of Rio de Janeiro – UFRJ) and an MBA International Politics (Fundação Getúlio Vargas). She has been working for more than fifteen years in the area of international cooperation, especially in think tanks and civil society organizations, and has large experience in institutional development, external relations, strategic planning, project management, and fundraising activities. She participated at the Latin American Program on Governance, Political Management, and Public Management, developed by the Latin American Development Bank (CAF) in partnership with Fundação Getúlio Vargas (FGV) and George Washington University (GWU), and took part at the Interdisciplinary Course on Human Rights developed by the InterAmerican Institute of Human Rights, in Costa Rica. She is a member of the International Society of Research Administrators.
Lwin Maung Maung Swe – Programme director, Advancing Life and Regenerating Motherland (ALARM), Myanmar
Mr. Lwin Maung Maung Swe is the programme director of ALARM, formerly known as EcoDev. He joined the organization in 2005 as field staff of community-based natural resource management project in Kachin State. He currently oversees the management of programs and projects that are being implemented by EcoDev with the financial support from the UN, EU, USAID, and other INGOs for advocating policies and laws related to environmental governance, food security, extractive industry transparency initiative, climate change adaptation, and mitigation. With over ten years of experience, Mr. Lwin specializes in participatory planning, project management, environmental assessment, capacity building for sustainable natural resource management, climate change adaptation, and community development. He is a reviewer of a couple of international academic journals and, has authored and co-authored a couple of journal articles, technical reports, and publications related to agricultural adaptation to climate change, environment performance, and development. He has a Bachelor of Agricultural Science from Yezin Agricultural University, an MsC in Natural Resources Management from the Asian Institute Technology, and an MsC in Environmental Management from the Australian National University.
Mualeem Zikirullahi Ibrahim -Executive director, Resource Centre for Human Rights & Civic Education, Nigeria
Zikirullahi Ibrahim has an honorary Doctorate Degree in Humanities from the Commonwealth University in the United Kingdom, and holds a Masters of Arts Degree in Mass Communication (by research) from the University of Leicester, United Kingdom. He is currently the Executive Director, and Board Secretary of the Resource Centre for Human Rights & Civic Education (CHRICED), a non-profit, non-partisan, and knowledge-driven non-governmental organization (NGO) with offices in Lagos, Abuja, and Kano States. He was the National Chairman (2012- 2016) of the Transition Monitoring Group (TMG), a coalition of over 400 Civil Society Organisations, which specialized in election monitoring; and led the TMG to observe the historic 2015 General Elections. Zikirullahi is one of the leading minds behind the formation of United Action for Democracy (UAD), a pro-democracy group, which gave vent to the aspiration of Nigerians in restoring democracy in Nigeria. He was the Nigerian Liaison Officer (2000-2003) of Konrad Adenauer Stiftung (KAS), an international development organisation with headquarters in Berlin, Germany; and he was the founding Secretary-General of the Nigeria Security Printing & Minting Company (Mint) Workers Forum.
Max Walter – Executive director, Centre for Development Alternatives Germany, Uganda
Max is Co-founder and Executive Director of the Centre for Development Alternatives. He is currently Team Leader for the design of Financial Sector Deepening's 5-year strategy and an in-depth study on industrial policy for structural transformation in Uganda, with a focus on agro-industrialisation. Previously, he led the diagnostic and design of the Uganda Entrepreneurial Ecosystem Initiative and carried out the 2018 and 2019 annual reviews of NU-TEC, DFID's GBP 43M agribusiness market development programme in Northern Uganda. In 2015 – 2017 Max worked in D.R. Congo as a programme manager and technical adviser on ELAN RDC, one of the largest market systems development programmes worldwide, with a strong focus on agricultural value chains. In addition, Max has led CDA research in Uganda on the SME enabling environment, entrepreneurship, economic transformation, skills development, labour markets, and energy. He holds an MSc in Development Management from the London School of Economics and a BA in Philosophy, Politics, and Economics from the University of York.
Paulo Pereira – Professor of economics, Lisbon School of Economics and Management (ISEG), Portugal
Paulo has pursued an academic career in economics, and at the same time creating and participating in several civil society organisations in Portugal. Among them he was the co-founder of the Institute of Public Policy Thomas Jefferson-Correia da Serra (IPP TJ-CS) with research and projects on Democracy and Accountability, and Good Governance, Transparency, and Public Finance. More recently as an economist, he, along with other economists, prepared the economic programme for the socialist party and afterwards, took leave from the University, and became an independent member of the Portuguese Parliament (2015- 19). He is currently writing a book on Portuguese parliament and back at the University and at IPP TJ-CS.
Rajganna Kannanathan – Research fellow, KAICIID Dialogue Centre, Switzerland
Rajganna is an international relations scholar with specialising in international human rights law and geopolitics. He is also an independent consultant of geopolitics with a special focus on the Indo-Pacific region. He has worked in the UN Human Rights High Commission in Geneva as an intern. In Switzerland and the UK, he has associated with various local and international NGOs focusing on conflict transformation, human rights advocacy, and research. Rajganna holds a master's degree in international relations from the Geneva School of Diplomacy and International Relations and a certificate of advanced studies in conflict mediation in intercultural and religious context from Bern University of Applied Sciences. He also attended specialised programmes from the UN Peace University and Geneva School of Diplomacy in Nuclear Disarmament and Arms Control. His research areas include peace studies, theoretical developments in international relations, political philosophy, and the study of human consciousness.
Rajiv Chandegra – General Practicioner, NHS, United Kingdom
Rajiv is a practicing medical doctor with experience in global health. He also runs a non-profit publishing company and has done various local policy-level work in the healthcare sector. He's currently shaping himself for a career in policy and consulting. Aside from that, he plays the Indian instrument of Tabla, loves playing football, and has a passion for all things related to great design.
Sheila Mburu – Research and policy officer, UK Collaborative on Development Research Kenya, United Kingdom
Sheila Mburu a research and policy officer at the UK Collaborative on Development Research, and is responsible for providing research and policy advice to member UKCDR organisations and key stakeholders. Her areas of expertise span across global health and nutrition research. She currently leads on UKCDR's global health activities, built environment research, and cross-cutting activities on safeguarding and equitable partnerships. Sheila holds an Msci degree in Biochemistry and Genetics from The University of Nottingham, and a Msc degree in Nutrition for Global Health from The London School of Hygiene & Tropical Medicine. Sheila has also worked with the WHO country office in Rwanda, the Power of Nutrition, and the Medical Research Council's Gambia Unit. Whilst at WHO, she co-authored a book chapter on brain drain caused by the recruitment of health workers from sub-Saharan Africa to developed countries.
Thurein Aung – Program officer, Yangon Heritage Trust, Myanmar
Thurein Aung holds a Computer Science degree from the University of Computer Studies, Yangon. He is a program officer at Yangon Heritage Trust, where he is responsible for research, communications, and outreach. He also manages the trust's advocacy projects, including the Blue Plaque Program and its acclaimed walking tours. He takes a great interest in diverse subjects such as anthropology, sociology, and history. Born and raised in Yangon, he is inspired by the city's rich history and its heritage. He joined Yangon Heritage Trust to play a part in ushering in a modern city that keeps its heritage and character intact. He is also a climate change activist.
School for Thinktankers 2019
Alejandra Teran – Junior Researcher at the Institute for Advanced Development Studies (INESAD) in Bolivia
Alejandra has a B.A. in economics from the San Pablo Bolivian Catholic University and a diploma in quantitative methods for economic analysis from the Bolivian Private University. At INESAD Alejandra works in a project to strengthen research on economic development in Bolivia and manages a project website that provides information to support an informed dialogue on decent job creation for the Bolivian workforce. She is co-founder of REDES-UCB (a student journal) and has been a teacher's assistant in microeconomy I, microeconomy II and general economics. Before joining INESAD she worked as a research assistant at IISEC-UCB (Instituto de Investigaciones Socio-Económicas). Her areas of research are gender economics, labour economics, and social justice.
Andrea Villarreal – Coordinator of research and evaluation at Grupo FARO in Ecuador
Andrea's areas of expertise include the quantitative evaluation of public policies (impact evaluation), macroeconomics, economic policy analysis, public budgeting, and development economics. Prior to joining Grupo FARO in Ecuador, she was director of economic affairs (2017) and national director of decentralised autonomous governments (2012-2015) at the Ministry of Economy and Finance of Ecuador. Additionally, she has worked as a researcher at the International Institute of Finance in Washington DC and at the Catholic University of Ecuador. Andrea holds a master's degree in public administration from the London School of Economics and Political Science; a master in finance and risk management from the Universidad Andina Simón Bolívar – UASB, and a B.A in economics from the Catholic University of Ecuador.
Anna Bugmann – Master's student in environmental sciences and agro-economics  at ETH Zurich in Switzerland
Anna is a master's student in environmental sciences and agroeconomics at ETH Zurich. She has a B.A. from the Université de Lausanne. Between her studies, she spent a total of one and a half years in East and Southeast Asia, in education and agriculture-related internships. Anna has a strong interest in sustainable supply chain management and aims to work in supporting and promoting policies of ethical international trade.
Ayomi Nanayakkara – Human resource executive at the Centre for Poverty Analysis (CEPA) in Sri Lanka
Ayomi  Nanayakkara has a B.A. in entrepreneurship and management from the Uva Wellassa University, Sri Lanka. She is currently following a master's in labour relations and human resource management at the University of Colombo, Sri Lanka. Ayomi has over five years' experience in human resource management in the private sector and development agencies. She is currently human resources executive of the Centre for Poverty Analysis (CEPA), a Sri Lankan think tank.
Beth Wheaton – Senior lecturer at Southern Methodist University and CEO at Equip the Saints in the USA
Beth holds an M.A. and PhD in economics from Temple University and an M.S. in international business and trade from Grambling State University. She is an economics senior lecturer at Southern Methodist University (SMU), and the founder and CEO of Equip the Saints, a non-profit consultancy that works to strengthen non-profit organisations worldwide and to equip world changers to fulfill their personal missions. Beth is a researcher on child labour, the economics of human trafficking, the economics of human rights, including capital punishment, violence against women, asylum seekers, terrorism, child abuse, genocide, hate, and gun violence. In early 2019 she published the book The Economics of Human Rights.
David Gomez Alvarez Perez – Professor at Universidad de Guadalajara and executive director of Transversal Think Tank in Mexico
David has a PhD/MPhil in public administration from New York University (NYU); a MSc in public policy from the London School of Economics and Political Science (LSE); a BA in public administration from El Colegio de México. He is the coordinator and co-editor of Steering of the Metropolis, a UN Habitat publication on metropolitan governance. He has held high-level positions in Mexico's public sector, led and participated in civil society organisations, and has worked for international organisations as a consultant. He is executive president of Transversal, a think tank based in Guadalajara, Mexico
Eric Baghdasaryan – Local economic development manager at the American Fund for Armenian relief and co-founder of Sahman NGO in Armenia
Eric has a master's degree in public administration and political science from Yerevan State University, and a PhD in political science from the Armenian Public Administration Academy. He is the co-founder of Sahman NGO, a local economic development manager at the American fund for Armenian relief, and the executive secretary of the Armenian Center for Social Development and Public Policy.
Eshraq Al-Haddad – Senior project coordinator at Al-Aghar Group (Independent Saudi Think Tank) in Saudi Arabia
Eshraq has a B.S degree in management information systems and a master's degree in business administration. She works as senior project coordinator in an independent Saudi think tank with the objective of transforming the kingdom to a knowledge society through providing decision-makers with strategic options in the areas of social, cultural, and economic development. Eshraq is the founder of Greenzie – a local initiative that promotes environmental awareness.
Founty Alassane Fall – Research assistant at Consortium pour la Recherche Économique et Sociale (CRES) in Senegal
Founty is a research assistant at the Consortium pour la Recherche Économique et Sociale (CRES) in Senegal. Currently, she works on a project on gender responsive budgeting. Founty has a master's degree in economics with a specialisation in human resources.
Joseph Ishaku – Research associate at the Centre for the Study of the Economies of Africa (CSEA) in Nigeria
Joseph works as a research associate at the Centre for the Study of the Economies of Africa (CSEA), a think tank based in Abuja, Nigeria, that specialises in applied economic policy research. He has a master's in economics from University College London (UCL) and a bachelor's degree in economics from the American University Nigeria (AUN) in Yola. His research interests include development economics and education.
Julien Vincelot – Urban95 coordinator at the Bernard van Leer Foundation in the Netherlands
Julien works in the Urban95 initiative at the Bernard van Leer Foundation – making cities better places by focusing on babies, toddlers, and those who care for them. Julien contributes to the development of Urban95 strategy and manages the Urban95 Starter Kit, as well as global Urban95 partnerships and projects related to public space and mobility. He joined the Bernard van Leer Foundation after graduating from a dual MSc degree in urban policy at the London School of Economics and Sciences Po in Paris. He also has a bachelor's in social and political sciences from Sciences Po's Europe-Asia programme and spent a year studying architecture and urban planning at Tsinghua University in Beijing.
Manuel Gustavo Isaac – Beatriu de Pinós post-doctoral Fellow at the University of Barcelona and LOGOS Research Group in Spain
Manuel Gustavo currently holds a Beatriu de Pinós post-doctoral Fellowship of the Catalan Agency for Management of University and Research Grants (AGAUR) hosted at the University of Barcelona. Previously, he was an early post-doc mobility Fellow of the Swiss National Science Foundation based at the University of Amsterdam. Before that, Manuel Gustavo held several types of research and teaching positions at the University of Geneva, the Sorbonne-Nouvelle University, and Paris Diderot University. Manuel Gustavo attended the Paris Diderot University, has a B.A. and M.A. in philosophy, and M.A. in linguistics, and a B.A. and M.A. in logic from the Paris Sorbonne University.
Maarinke van der Meulen – Policy programme officer at The George Institute for Global Health in Australia
Maarinke has more than 15 years experience in strategic communications and special projects management with a particular interest is building collaborations to improve health and social outcomes. She is part of the team that is developing the think tank of The George Institute for Global Health; a volunteer community organiser; member of the steering committee of the Human Rights for NSW alliance; and co-convenor of the Amnesty International local chapter in Newtown where she lives. Maarinke has a B.A. in business, a graduate diploma in health communications and policy, and recently obtained a master's in international law and international development.
Milena Gaitan – Administrative and financial director at Fundación Ideas para la Paz  (FIP) in Colombia
Milena is an internationalist from Universidad del Rosario and has a post-graduate certificate on international business management. She is a master student in strategic management. Milena has more than twelve years of professional experience with an emphasis on think tanks' management and finances. She has had an active engagement in projects co-funded by public, private, national, and international institutions.
Min Zar Ni Lin – Deputy director of research at the Centre for Economic and Social Development (CESD) in Myanmar
Min is the deputy director of research at the Centre for Economic and Social Development (CESD). He holds a master's degree in economics from Chiang Mai University, Thailand, and was a Research Fellow of the Sustainable Minerals Institute (SMI) at the University of Queensland from 2014 to 2015. He is also a member of Rubber Sector Development Committee of Mon State Government. He has worked as the deputy national coordinator at the Myanmar Extractive Industries Transparency Initiative (MEITI) national coordination office. His research interest are small and medium enterprises (SMEs) development, labour market and migration, and natural resource governance.
Mollie Zapata – Research associate for the Simon-Skjodt Center for the Prevention of Genocide at the US Holocaust Memorial Museum in the USA
Mollie Zapata is a research associate for the Simon-Skjodt Center for the Prevention of Genocide at the US Holocaust Memorial Museum, where she is responsible for conducting quantitative and qualitative research on issues related to genocide prevention, with a primary focus on the Center's Early Warning Project. Previously Mollie had been working in natural language processing analytics at Protagonist, an international affairs consulting firm. Her other work experience includes the US Institute for Peace, the Institute for Inclusive Security, the Enough Project, and the National Geographic Society. Mollie holds an MA from The Fletcher School at Tufts University and a BA in international affairs from Boston University.
Natalie Echenique – Research assistant at ARU Foundation in Bolivia
Natalie has bachelor's degree in economics from the San Pablo Bolivian Catholic University. In ARU Foundation she has assisted on and led research on income distribution, labour market, and gender inequalities in Bolivia. Also, she has assisted in the coordination of the Impact Evaluation Module for capacity development with ILAIPP centres. Before working at ARU Foundation, she was an intern at the Bolivian Central Bank.
Paula Pino – Communications coordinator at Group for the Analysis of Development (GRADE) in Peru
Paula is the communications coordinator at the Group for the Analysis of Development (GRADE), where she implements its communications strategy, including a digital plan-to-action, closely linked to the monitoring and evaluation plan, the professional development plan, and the policy engagement plan. She is a master's degree student in human development at the Pontifical Catholic University of Peru and holds a BA in science and communication arts with a major in journalism from the Pontifical Catholic University of Peru, and a specialisation in multimedia creation from the University of the Andes, in Colombia. Before joining GRADE, Paula worked in national media and institutional press.
Roman Kulchynskyy – Executive director of the Data Journalism Agency and editor-in-chief for Texty.org.ua in Ukraine
Roman is the executive director of the think tank Data Journalism Agency and editor-in-chief for Texty.org.ua, Kyiv, Ukraine. Since 2012 the Data Journalism Agency works on projects about corruption, open data, education, health care, city environment, state procurements, and specialises in telling a story using data visualisation techniques. Roman has more than six years of professional experience in analytics and think tanks, and more than 15 in media production. He has a master's degree in journalism.
Sébastien Chahidi – International law master's student at the University of Zurich in Switzerland
Sébastien Chahidi is a master's student at Zurich University. Sébastien is highly interested in green finance and renewable energies policies, as well as new technologies.
Sulamba Shaaban – Chief administrative and finance manager at Science Technology and Innovation Policy Research Organization (STIPRO) in Tanzania
Sulamba holds a bachelor of commerce in accounting from the University of Dar es Salaam and a master's in business administration specialised in finance from the Open University of Tanzania. She is also a certified public accountant registered by the National Board of Accountants and Auditors of Tanzania. Currently, Sulamba works as a chief administrative and finance manager with the Science Technology and Innovation Policy Research Organization (STIPRO) in Tanzania. Before joining STIPRO, she worked with the Tanzania Insurance Regulatory Authority as senior finance and administrative officer for three years. She has also worked at the Dar Es Salaam University- College of Education (DUCE) as the senior internal auditor and as an external auditor with Ernst and Young Tanzania.
Thomas Cheney – PhD candidate on space law and policy at Northumbria University and executive director of the Centre for a Spacefaring Civilization in the UK
Thomas is the executive director of the Centre for a Spacefaring Civilization. He is currently working on a PhD in space law at Northumbria University in the UK, as well as being co-lead of the Space Generation Advisory Council's Space Law and Policy Project Group. He is a member of The Hague International Space Resources Governance Working Group and a member of For All Moonkind's Legal Advisory Council.
Varsha Pillai – Programme manager for policy engagement and communication at the Public Affairs Centre (PAC) in India
Varsha has over 15 years of experience in communications, a bulk of which was spent as a TV news journalist at news organisations like CNN-IBN and ANI-Reuters. She has worked across diverse communication verticals including internal communication, public relations, and media advocacy in the NGO and for-profit sector. She was a National Film Archives of India (NFAI) research fellow in 2009 and in 2017 she received the Netherlands Fellowship to attend a course at Radio Netherlands Training Centre (RNTC) in Amsterdam. Currently, she is a a programme manager for policy engagement and communication at the Public Affairs Centre (PAC).
School for Thinktankers 2018
Note: Bios are accurate to the time of their participation in the WISCH2018
Ama Pokuaa Fenny – Research Fellow at the Institute of Statistical, Social and Economic Research (ISSER) in Ghana
Ama is a research Fellow with the Institute of Statistical, Social and Economics Research (ISSER) at the University of Ghana. Her research topics include health economics, health service delivery, social protection, and identifying synergies to integrate governmental policies into service delivery systems in Ghana. She has a PhD in health economics from the Department of Public Health, Aarhus University, Denmark; an MSc in health, population & society from the London School of Economics & Political Science (UK) and BA in economics and computer science from the University of Ghana.
Awab Elmesbah – Policy and research coordinator at the Center for Development and Public Policy in Sudan
Awab is the policy and research coordinator at the Center for Development and Public Policy. Awab worked as a TV producer for one of the most famous political talk shows in Sudan. He established Sudan Debates, an organisation concerned with spreading the culture and art of debate among higher education students. Awab, a Chevening scholar, holds an M.Sc. in African development from the London School of Economics and Political Science, and a B.Sc. in electrical and electronic engineering from the University of Khartoum.
Bernadette Ndema – Officer at Advocates Coalition for Development and Environment in Uganda
Bernadette is a communications specialist with a Master of Arts degree in journalism and communication, as well as a Bachelor of Arts degree in mass communication from Makerere University. She also holds a diploma in journalism from the Uganda Management Institute. She has over 17 years of experience on development communication in different regional and international organisations including USAID, GIZ and SNV. She currently works with the Advocates Coalition for Development and Environment as communications officer where she manages the internal and external communication for the organisation, as well as the publication of research products.
Isabel Pereira Arana – Coordinator and lead researcher of the drug policy area at Dejusticia: Center for the Studies of Justice, Law and Society in Colombia
Isabel is a political scientist from the University de Los Andes of Colombia (2008), and has a master's degree in development studies, with emphasis on conflict and peace building from the Graduate Institute for International and Development Studies. Her focus is on the impact of drug policies on rural development, public health, and armed conflict. She is currently a lead researcher in the drug policy area at the Center for the Study of Law, Justice and Society (Dejusticia), with special emphasis on access to controlled medicines and palliative care, and the implications of the peace process for drug policies in Colombia. Previously, Isabel worked as a professional of international cooperation projects for development in conflict zones in Colombia and as adviser to the national government in multilateral negotiation.
Janaka Wijayasiri – Research Fellow at the Institute of Policy Studies of Sri Lanka in Sri Lanka
Janaka is a research Fellow and head of international economic policy research at IPS. His area of research is trade issues at the bilateral, regional and multilateral levels. He has been part of Sri Lanka's official delegation representing the academia at regional forums such as Bay of Bengal Initiative for Multi-Sectoral Technical and Economic Cooperation (BIMSTEC) and the Indian Ocean Rim Association for Regional Cooperation (IOR-ARC). He has also participated in various bilateral trade negotiations with other countries which Sri Lanka is currently seeking agreements with. Janaka has a BA in economics with development studies from the University of Sussex, an MA in economics of development from the Institute of Social Studies, the Netherlands, and a PhD from Monash University, Australia.
Juan José Herrera Mera – Project coordinator at Grupo FARO in Ecuador
Juan José is an economist with research experience in extractive industries, energy, sustainable development, climate change and public finance. He has contributed with Grupo FARO's research projects for more than six years in projects with the Natural Resource Governance Institute (NRGI), the Inter-American Development Bank (IDB), GIZ, ECLAC, amongst others. Currently, Juan José is Grupo FARO's project coordinator and is in charge of the research and advocacy of this think tank on the topics of extractive industries and Sustainable Development Goals (SDGs).
Khaled Mahmoud Alwaleed – Director of training and development at CDPP in Sudan
Khaled is the director of training and development at CDPP. He has studied International Development in LSE, and  has a purchasing and supply chain master's from the University of Westminster. Khaled is specialised in public procurement planning and public purchasing auditing.
Michael Olender – Editor for Southern Voice in Canada
Michael is th editor for Southern Voice on Post-MDG International Development Goals. Since 2012, he has dedicated to publishing and international development in various roles. He has worked as an analyst and editor in federal government, embassy, central bank, and think tank settings. He assisted a Canadian research specialist and the permanent representative of Sierra Leone to the United Nations in writing a background research paper for the High-Level Panel of Eminent Persons on the Post-2015 Development Agenda. He holds a master's degree in international affairs from Carleton University's Norman Paterson School of International Affairs in Ottawa, Canada.
María del Carmen López Imizcoz – Communications coordinator and press officer at the Center for the Implementation of Public Policies Promoting Equity and Growth (CIPPEC) in Argentina
Carmen has a bachelor's in economics (University of Buenos Aires) and a master's in journalism (University of San Andres). Since 2007 she has worked as an economic journalist for different media outlets at Buenos Aires. In 2017 she joined the communications area at CIPPEC, where she coordinates internal and external communications actions.
Nicole Kaiser – Scientific assistant at e-concept AG  in Switzerland
Nicole studied political science at the University of Zurich and Geneva with a focus on democracy studies, political participation and migration. She has been a research assistant at the European University Institute in Florence and as intern at the Swiss Embassy in Chile. Currently, Nicole is working as a project manager at e-concept AG, a research and consulting company in Zurich, dealing with policy design and evaluation as well as strategic consultancy of mainly Swiss public sector clients.
Ninja Bumann – Organisational assistant at the Institute of Eastern European History of the University of Vienna and member of foraus – Austria
Ninja studied history, Slavic languages and literature and political science in Zurich, Prague and Vienna and gained experience in the field of international politics during various internships at the Organization for Security and Co-operation in Europe (OSCE), the Swiss Embassy in Bratislava and the Institute for Human Sciences (IWM). Besides her current position as an assistant at the Institute for Eastern European History at University of Vienna, Ninja is part of a small team which wants to set up a foraus spin-off in Austria.
Rachel Strohm – Co-founder and chief operating officer at Mawazo Institute in Kenya
Rachel Strohm is co-founder and COO of the Mawazo Institute, a research institute based in Kenya. She is also a PhD candidate in political science at the University of California, Berkeley. Her research focuses on the politics of higher education in East Africa. Prior to founding Mawazo, Rachel worked as a research manager in development economics in Ghana, Rwanda, and the DR Congo.  She holds an MA in international relations from Johns Hopkins University, and a BA in geography and French from Dartmouth College.
Rahel Renggli – Head of audiovisual communication at cr Kommunikation/ cr Lichtspiele in Switzerland
Rahel has a bachelor's degree in political science (major) and philosophy (minor) from the University of Lucerne, and a master's in global governance and world society from the University of Lucerne. She has worked in Media Consulta, an international communication agency, in the field of political communication and audio-visual productions for clients such as the UN, European Union and other political and non-governmental organisations. She is currently head of the department of audio-visual communication and a member of the management at CRK Kommunikation, Kreation & Kino.
Richa Bansal – Director of communications at Centre for Policy Research in India
Richa is the director of communications at the Centre for Policy Research in Delhi, India, which she joined in 2014. Since, she has launched a new website, a new brand identity, six social media channels, set up a team, and produced regular interpretation as well as outreach of research outputs. Prior to this she worked in different gender rights organisations based in India and the UK. She started her career as a journalist and worked for different newspapers in India. She has a bachelor's in English literature, a master's degree in mass communication, and an MPhil in development studies from the University of Cambridge, UK.
Rozainah Baharuddin – Chief operating officer at Khazanah Research Institute in Malaysia
Rozainah is the chief operating officer at Khazanah Research Institute (an organisation she helped set up). Before joining the Institute, she was the director of the Group CEO Office in CIMB Group, where she headed the unit supporting the deputy chief executive officer. Rozainah started her career as an audit assistant in KPMG, and she spent just over five years in the corporate finance departments. She graduated from the University of Exeter, United Kingdom with a BA in business economics and is a chartered accountant from the Malaysian Institute of Certified Public Accountants (MICPA).
Sanchir Jargalsaikhan – Vice-director at Sustainable Development Strategy Institute in Mongolia
Sanchir is a political scientist and activist concerned with economic and political development in Mongolia and in the global south. His research interests are development, democratisation processes in post-socialist countries, trade, investment, extractives, poverty and debt in the developing world.
Shuvo Mahmud Sazzad – Dialogue associate-communication at the Centre for Policy Dialogue (CPD) in Bangladesh
Shuvo is a communications and knowledge management professional. He has an MA in English with a focus on media and communications studies from Jahangirnagar University, Bangladesh. He has professional experience in branding and development communications and has worked with BBC Media Action and the James P Grant School of Public Health (JPGSPH). His areas of expertise include digital media and content management, audio-visual production, campaign planning and management. As a CPD official, Mr Shuvo is the communication focal person of the Citizen's Platform for SDGs, Bangladesh.
Sonja Schiffers – Co-president at Polis180, visiting Fellow at the German Institute for International and Security Affairs and PhD candidate at Freie Universität Berlin in Germany
Sonja Schiffers is a visiting Fellow at the German Institute for International and Security Affairs, Research Division Eastern Europe and Eurasia, and PhD candidate at Freie Universität Berlin, analysing Russian and Turkish foreign policies towards the South Caucasus and the Balkans. She also serves as co-president of Polis180, the Berlin-based grassroots think tank for EU and foreign policy, and co-head of Polis180's programme area on women and international politics.
Waha Ibrahim – Center for Development and Public Policy as an Executive Assistant for the Executive Director
Waha Ibrahim works at the Center for Development and Public Policy as an executive assistant to the executive director.
---
School for thinktankers 2017
Evelyne Bettina Auer, was a graduate student on European health management
Leticia Biendo-Becerra, was a PhD student at the European institutional and public law
Mathias Bonk, was a global health expert
Luca Flurin Brunner, was a community manager at foraus
Gabriel Farfán Mares, was a think tank entrepreneur
David Gomez-Alvarez, was a visiting scholar at MIT, think tank entrepreneur, and former public servant in Mexico
Russell Harrigan, was a think tank entrepreneur at the British Virgin Islands
Adrian Hartmann, was a works at the Christian Solidarity International Switzerland, a human rights organisation
Makhele Letlhogonolo, was a graduate student in public health
Jon Nash, was a technology entrepreneur
Tobore Oru, was a economics doctoral student in Grenoble
Halyna Pastukh, worked at Data Journalism Agency NGO in Ukraine
João Pedro Pompeu Melhado, worked at Endeavor Think Tank
Shanchuan Qiu, was a student at the Graduate Institute of Geneva
Mehdi Shiva, was a PhD student